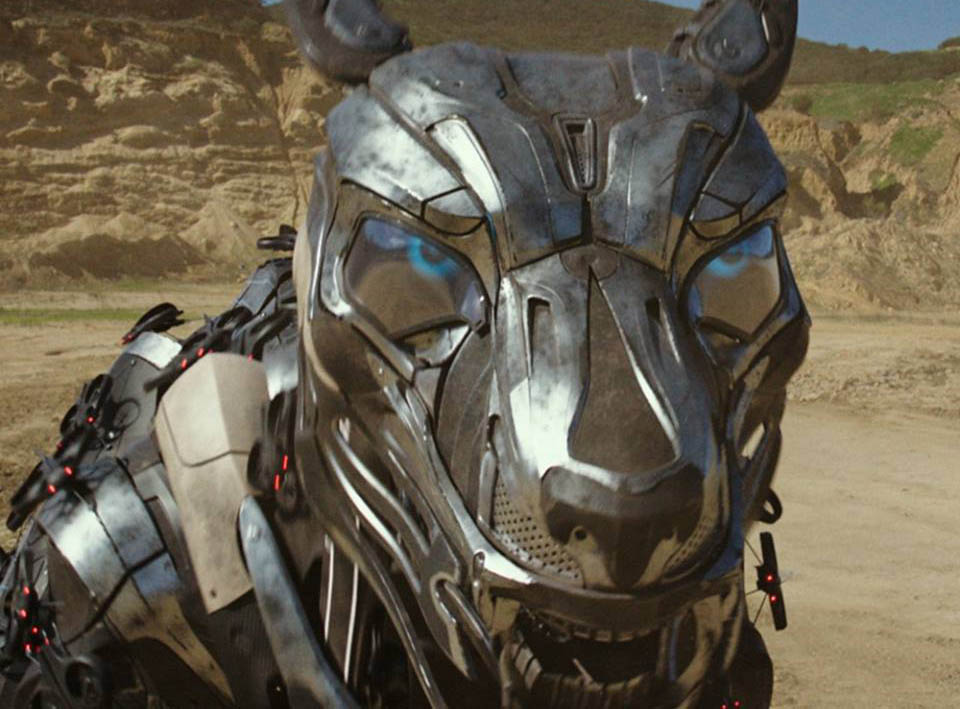 We love movies about ordinary humans who team up with heroic animals to accomplish things neither could do on their own. The upcoming adventure A.X.L. offers up a fresh twist on the idea, exploring the aftermath of a secret experiment in which a new kind of hero bursts into action to save the day.

Here's everything we know about A.X.L. and the movie that bears his name.

What is A.X.L.?

A.X.L. is a top-secret, robotic dog with advanced artificial intelligence created by the military.

What's the story?

After an experiment gone wrong, A.X.L. is discovered hiding in the desert by a kind-hearted outsider named Miles. The two develop a special friendship based on trust, loyalty and compassion.

A.X.L. will go to any length to protect his new companion, including facing off against the scientists who created him; they are desperate to get him back. To protect his new best friend from being captured, Miles teams up with a smart, resourceful ally named Sara.

Who stars?

Alex Neustaedter plays Miles. He may be most familiar from his role in the action-adventure series Colony. He also starred in the coming-of-age drama Ithaca, opposite Meg Ryan and Tom Hanks, and made notable supporting appearances in the independent features The Tribes of Palos Verdes and Walking Out.

Becky G plays Sara. The popular singer starred in last year's Power Rangers. Thomas Jane (Hot Summer Nights, The Predator) and Dominic Rains (Marvel's Agents of S.H.I.E.L.D.) also star.

What are some similar movies?

If you enjoyed past canine action-adventures, from the dramatic Iron Will to the comic Air Bud to the high-tech Cats and Dogs, then A.X.L. should be right up your alley. A.X.L. should also be enjoyed by fans of robots in movies, like the animated WALL-E and Robots, as well as the live-action Robo-Dog.

Can we see a video or two?

Sure! Watch the first trailer, as well as a new clip, below.