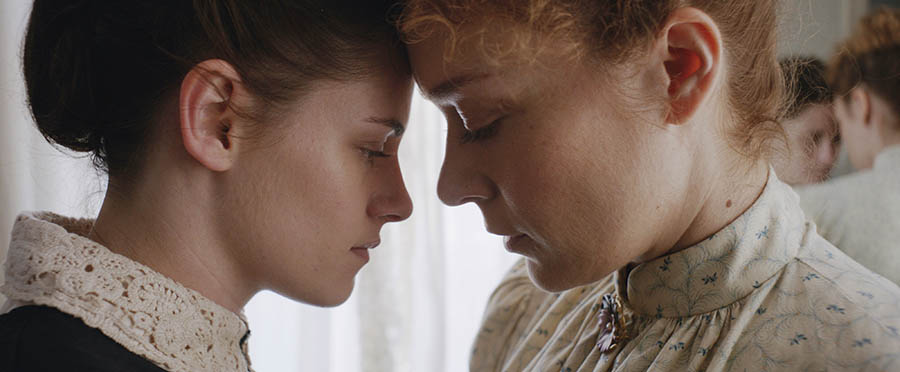 An infamous case of murder is reimagined with fresh eyes in the crackling drama Lizzie. Chloë Sevigny stars as Lizzie Borden, the daughter of a powerful, wealthy man (Jamey Sheridan) who abuses the women in his life. That includes Bridget Sullivan (Kristen Stewart), a maid who comes to work for the Borden family. After Bridget and Lizzie draw close, Lizzie decides that something must be done to stop her abusive father.

In our exclusive clip, Bridget appears to be at a breaking point. Her eyes filling with tears, she speaks quietly yet directly to Lizzie, wondering if their relationship really has any future in the repressive, late 19th century world. Lizzie's answer comes directly from her heart.

Kim Dickens and Fiona Shaw also star. Watch the clip below and then secure your tickets to see Lizzie; the psychological thriller will open in select theaters on Friday, September 14.