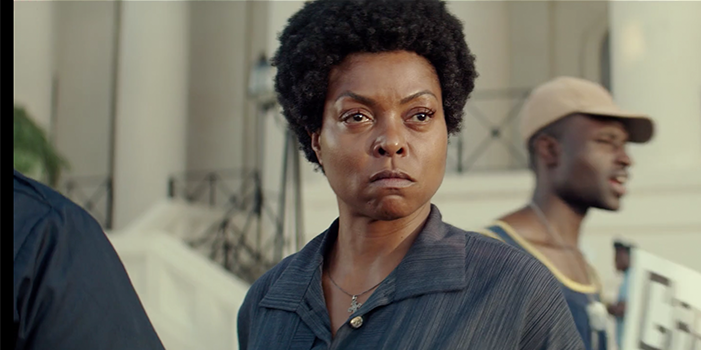 Ann Atwater (Taraji P. Henson) is a plain-spoken wife and activist, living in Durham, North Carolina in 1971. When the school her children attend is burned down, she is prompted to take action, finding herself on the opposite side of the issue from C.P. Ellis (Sam Rockwell).

As demonstrated in our exclusive trailer for The Best of Enemies, they are pitted against each other as the school integration issue becomes heated, since the blunt-talking C.P. Ellis is the leader of the local Ku Klux Klan – and neither one is prepared to back down.

The drama is based on a true story. Watch the charged-up trailer below and then mark your calendar to see The Best of Enemies when it opens in theaters on April 5, 2019.

(embed)