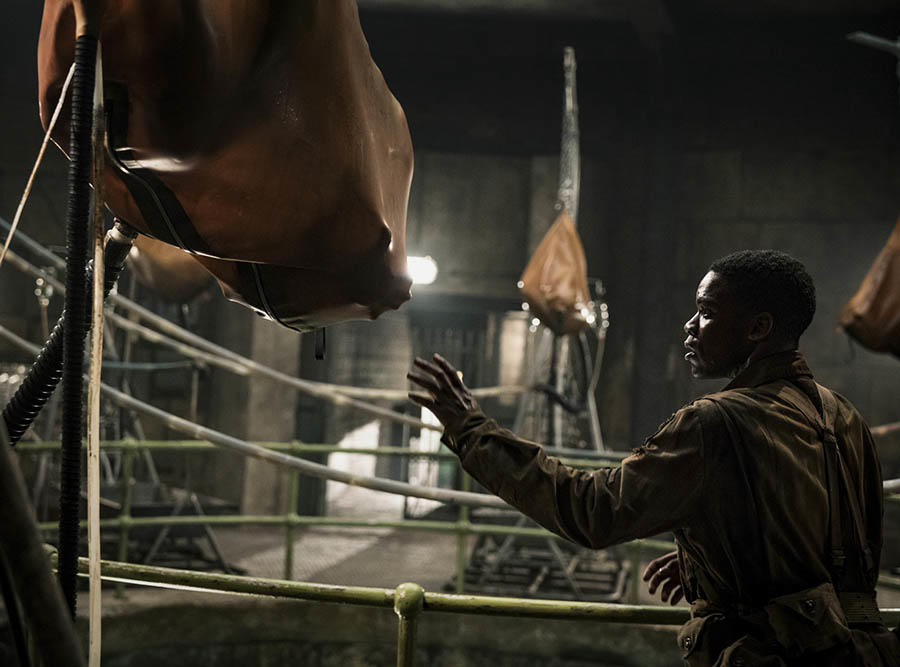 As if parachuting behind enemy lines during wartime wasn't sufficiently terrifying, the young soldiers in Overlord soon find themselves confronting something even more horrifying. Wyatt Russell, Jovan Adepo, Bokeem Woodbine, John Magaro, Mathilde Ollivier and Pilou Asbaek star in the new thriller from producer J.J. Abrams.

"It starts as a straight war movie," notes Abrams in our exclusive featurette. "You add on this mad, crazy horror element," says director Julius Avery, "and things become very terrifying and tense." We also hear from actors Russell and Adepo, the latter of whom says, "We are all just doing our best to, above all else, get the mission done, under these dire circumstances."

Watch the nerve-tingling video below. Tickets to Overlord are now on sale; get yours today! The film will open in theaters everywhere on November 9.