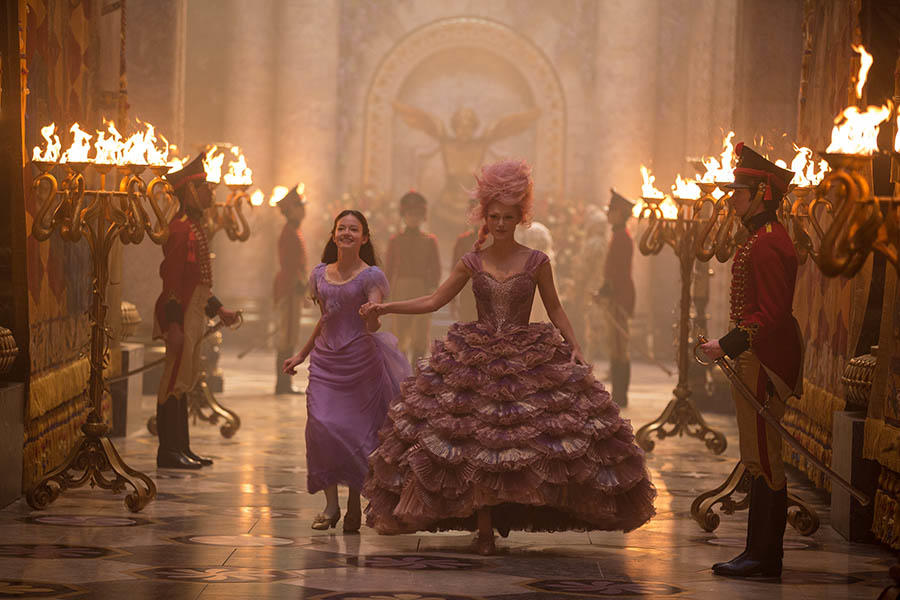 In The Nutcracker and the Four Realms, young Clara (Mackenzie Foy) is transported into a magical world, filled with gingerbread soldiers, an army of mice and other fantastical delights. Yet she soon discovers that there are strangely comfortable and familiar elements in this new world.

Our exclusive video goes behind the scenes with members of the cast as they talk about the effect of seeing the ballet that serves as inspiration for Disney's next family adventure, as well as their hopes for the new Nutcracker. Keira Knightley says: "You get taken away with the beauty and the magic of the world," while Helen Mirren comments: "I really hope it becomes a beloved movie that people want to watch every Christmas." We also hear from Jack Whitehall, Misty Copeland, Mackenzie Foy and Jayden Fowora-Knight.

Watch the video below. Tickets are now on sale; get yours today! The Nutcracker and the Four Realms will open in theaters nationwide on November 2.