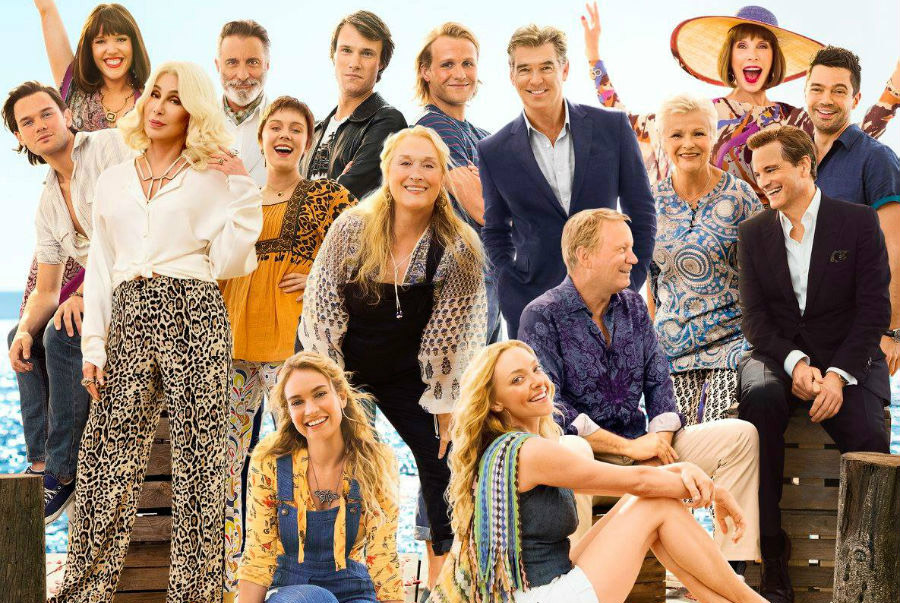 Coming off supporting roles in the historical drama Darkest Hours and the action comedy Baby Driver, who would expect Lily James to burst into song in her next feature?

Yet that is exactly what James does in the opening moments of our exclusive video from Mamma Mia! Here We Go Again!. Her voice sounds exquisite and is praised by none other than accomplished singer and actress Meryl Streep, who created the character, Donna, in Mamma Mia!. James captures a younger version of Donna in the new film and she is well aware of the challenges inherent in the role. "I was terrified and very excited," she says. "Meryl Streep is the best actress of all time!" Streep herself says about James: "She's just perfect."

In the musical comedy, Sophie (Amanda Seyfried) learns about her mother's past while pregnant herself. Watch the video below and then get tickets to Mamma Mia! Here We Go Again!, which will open in theaters on July 20, 2018.