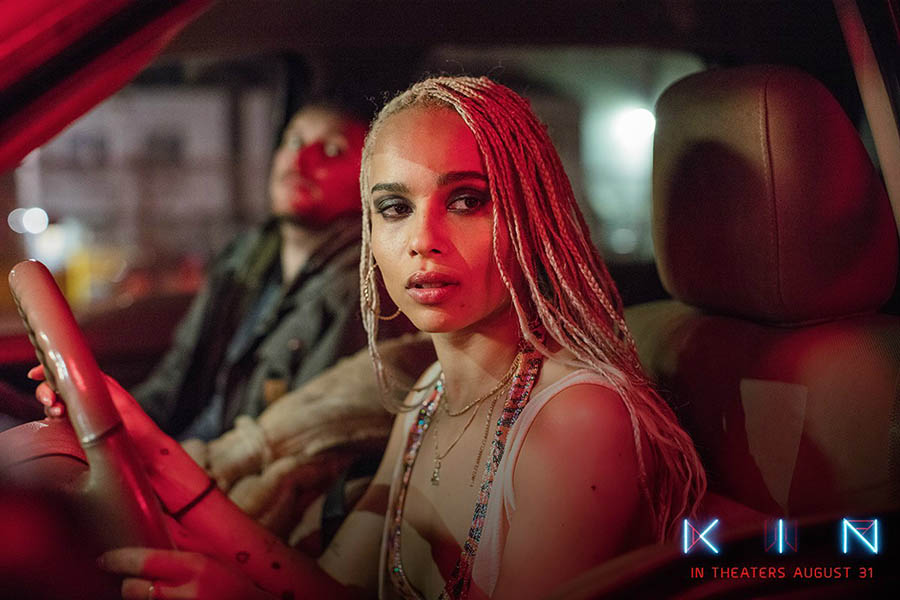 Milly (Zoë Kravitz) wants to get away from her past, but she never imagined she'd end up in a field with her ex-con boyfriend (Jack Reynor) and his adopted younger brother Eli (Myles Truitt), as they explore the power of a strange, exotic weapon. In our exclusive clip from Kin, we can tell that the brothers are developing a deeper relationship; meanwhile, Milly begins to seriously question why she ran away with them!

The film follows Eli after he stumbles upon a secret cache of valuable objects, including the strange weapon. His older brother already has troubles of his own, so the brothers go on the run from a vengeful criminal, the FBI and mysterious creatures.

Watch the clip below. James Franco and Dennis Quaid also star. Make plans to see Kin when it opens in theaters everywhere on August 31.