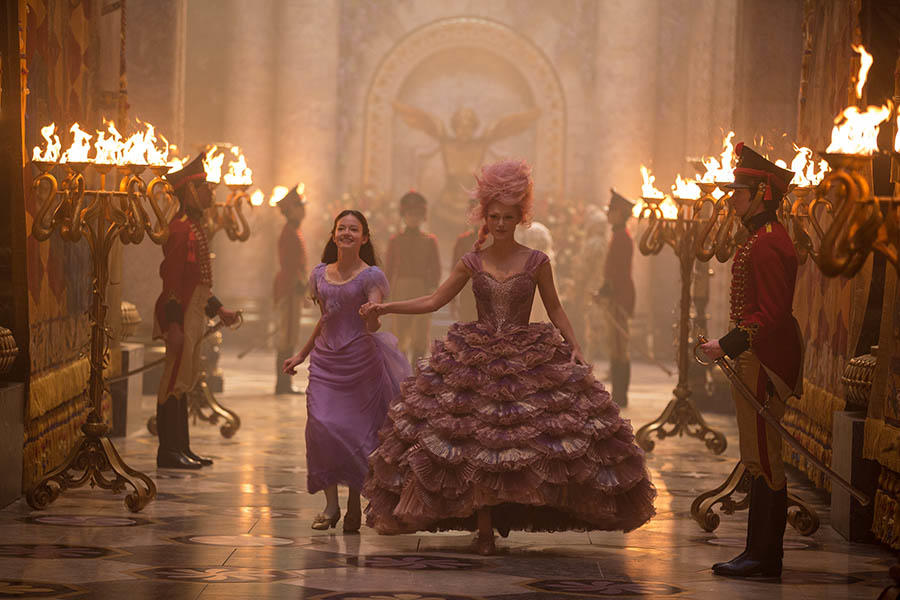 In Disney's The Nutcracker and the Four Realms, inspired by E.T.A. Hoffmann's classic tale, all Clara (Mackenzie Foy) wants is a key – a one-of-a-kind key that will unlock a box that holds a priceless gift. As the journey unfolds, she is whisked away to a magical place, filled with toy soldiers, an army of mice and other fantastical delights, created by her own mother! Clara soon discovers, however, that an imminent threat has emerged; it is up to Clara to ensure the future of the beautiful, loving world.

Our new video goes behind the scenes with members of the cast as they talk about the effect of seeing the ballet that serves as inspiration for Disney's next family adventure, as well as their hopes for the new Nutcracker. Keira Knightley, who portrays the Sugar Plum Fairy, says: "You get taken away with the beauty and the magic of the world," while Helen Mirren (Mother Ginger) comments: "I really hope it becomes a beloved movie that people want to watch every Christmas." We also hear from Jack Whitehall, Misty Copeland, Mackenzie Foy and Jayden Fowora-Knight.

Disney's The Nutcracker and the Four Realms will open in theaters nationwide on November 2. Watch the video below and get tickets now.