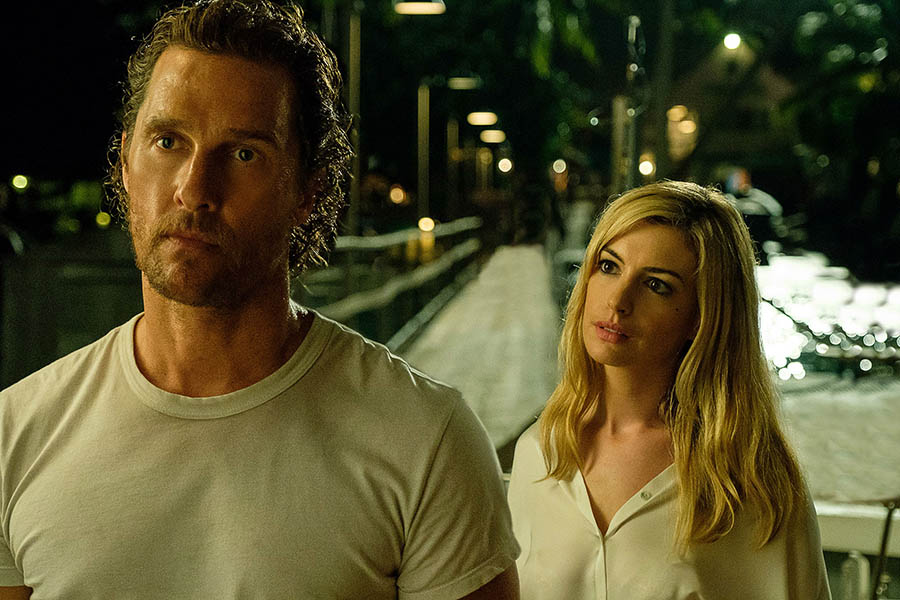 If you seek more grown-up fare at the multiplex, you'll be wishing for Serenity now. The steamy thriller has a terrific cast of dramatic talents, including Oscar winners Matthew McConaughey and Anne Hathaway, and a premise that is sure to pique the curiosity of anyone who enjoys old-fashioned crime plots with modern twists. 

Yes, Serenity is classified as a neo-noir, and its second trailer has dropped just in time to be a part of everyone's favorite month-long classic-film celebration, Noirvember. This thing looks hot enough to be prime viewing when it arrives in theaters during the winter, so check out the new spot down below after you check out everything we know about the movie first.

Who is in this movie?

In addition to the aforementioned Oscar winners Matthew McConaughey and Anne Hathaway, there are Oscar nominees Diane Lane and Djimon Hounsou. The cast also includes Jason Clarke and Jeremy Strong, neither of whom have any Oscar recognition but were both in Zero Dark Thirty. 

What is their story?

McConaughey plays fishing boat captain Baker Dill, who used to be married to Anne Hathaway's character. She approaches him with an offer of $10 million to murder her husband (Clarke). It's classic film noir stuff, except there seems to be an extra special twist. Possibly something's going on that's not as it appears? Where are they, indeed? 

Who is the writer/director of Serenity?

Steven Knight, who wrote the screenplays for such crime films as Dirty Pretty Things (which earned him an Oscar nomination) and Eastern Promises and wrote and directed the Tom Hardy thriller Locke, is at the helm of Serenity, working off his own original script. 

When does it come out? 

Aviron Pictures will distribute Serenity on January 25, 2019. 

Watch the latest trailer: