10. #57 Stevenson Motorsports Audi R8 LMS GT3: Andrew Davis, Lawson Aschenbach, Matt Bell
1/10
We begin and end this week's edition with massive sunset photos from Sebring. It was epic this year.
7. Chris Buescher, JTG Daugherty Racing Chevrolet A.J. Allmendinger, JTG Daugherty Racing Chevrolet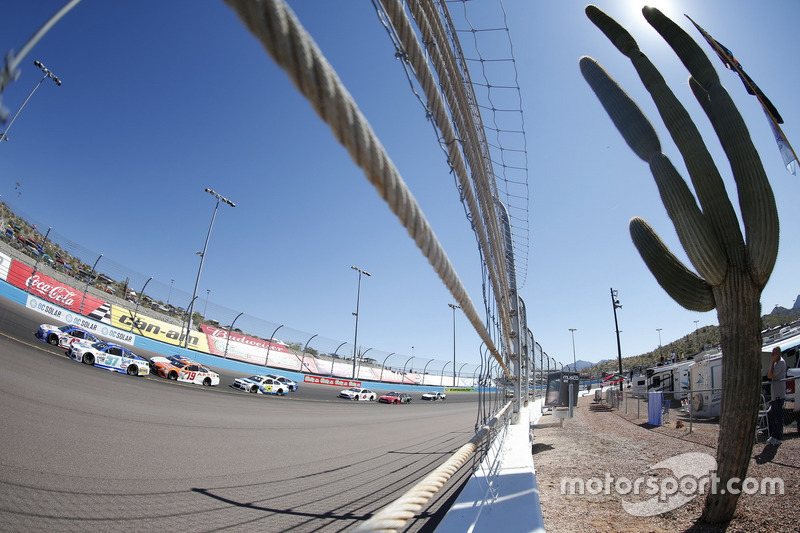 4/10
Yes, there's a cactus growing inside turns 3-4 at Phoenix International Raceway.
6. BTCC Class of 2017
5/10
Another season of hard charging, banging and beating touring cars is upon us.
5. #912 Porsche Team North America Porsche 911 RSR: Kevin Estre, Laurens Vanthoor, Richard Lietz
6/10
A kaleidoscope of colors as night falls on the Sebring 12 Hours, and this works GTLM Porsche.
3. Joey Logano, Team Penske Ford and Ryan Blaney, Wood Brothers Racing Ford lead the field at the start of the race
8/10
Shot during the pace laps, these "behind the pace car" photos are always fun.
2. Winners Ricky Taylor, Jordan Taylor, Alex Lynn, Wayne Taylor Racing
9/10
The celebration begins, after 12 hours of tough competition, on a very tough track.