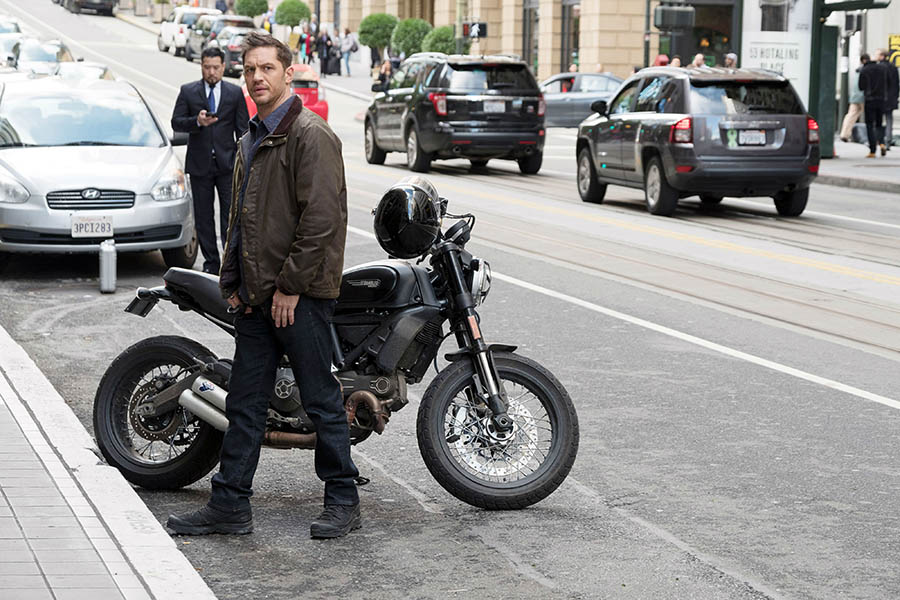 Ten years ago, Tom Hardy's ferocious performance in Nicolas Winding Refn's scathing indie drama Bronson brought wider attention to the actor's capabilities. He's never been one to shy away from big-budget Hollywood productions, either; he became known to a wider audience in Christopher Nolan's Inception. From there, he was off and running, starring notably in Warrior, Locke, The Drop, Legend, and TV's Taboo, as well as The Dark Knight Rises, Mad Max: Fury Road and The Revenant.

His latest starring role in Venom (above) has won plaudits from nearly everyone, even though the film itself received not-so-great reviews. The superhero tale easily topped the box office, earning an estimated $80 million. What's next for the talented actor?

 

Fonzo

In Legend (NSFW clip above), Hardy played the British gangster twins Reggie and Ron Kray, who tore up London in the 1960s. Next, in Fonzo, Hardy plays American gangster Al Capone, who notoriously ruled Chicago until he was imprisoned in 1932.

The film follows Capone after he is released from prison at the age of 47; ravaged by dementia and nearly a decade behind bars, he must deal with harrowing memories of his brutal life. Linda Cardellini, Jack Lowden, Matt Dillon and Kyle MacLachlan also star. Josh Trank (Fantastic Four) wrote and directed. Production got underway earlier this year and we're anticipating its release, possibly early next year.

 

War Party

Hardy is attached to star in several intriguing projects, including Splinter Cell, 100 Bullets and Shackleton. Last year we heard about War Party, in which Hardy (above as a pilot in Dunkirk) would play "an elite and highly decorated Navy SEAL."

Andrew Dominik (Killing Them Softly, The Assassination of Jesse James by the Coward Robert Ford) is writing the script with Harrison Query; Ridley Scott is serving as one of the producers. Hardy previously appeared briefly in Scott's Black Hawk Down; more recently, Scott produced Hardy's TV series Taboo. We're still waiting to hear more about the movie.

 

Mad Max: The Wasteland

This may just be wishful thinking on our part, since the next installment in George Miller's fabulous action series has been slow to move forward. Reportedly, Miller has plans for at least two more films, one centering on Furiosa, played by Charlize Theron in Fury Road, and the other featuring Max himself, with the working title The Wasteland.

Certainly, the Max Rockatansky we saw in Fury Road was a somewhat different character than we'd seen before. Tom Hardy perfectly embodied the brooding, haunted Max, and we'd love to see what he does next.