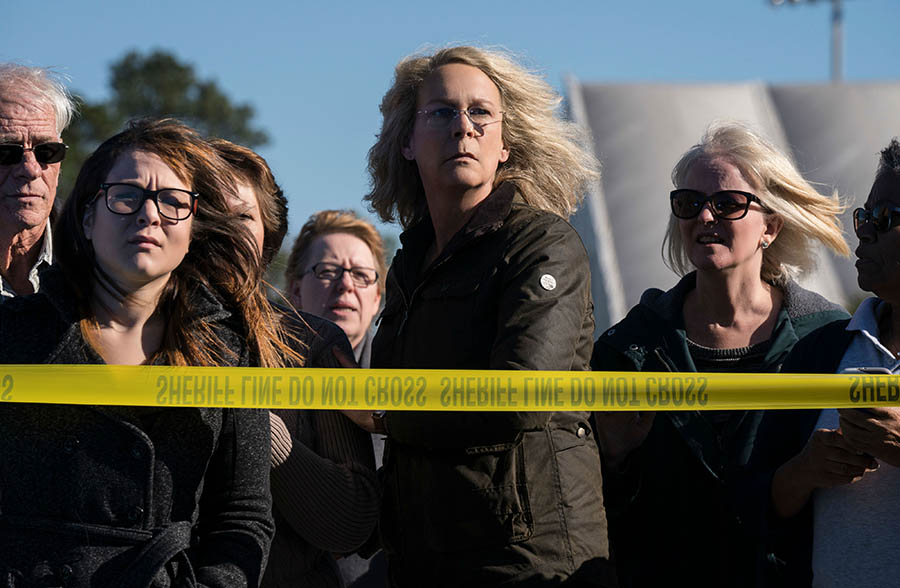 Jamie Lee Curtis returns as Laurie Strode in David Gordon Green's Halloween (above), a sequel that arrives 40 years after John Carpenter's classic original. Defying modest expectations, the low-budget thriller earned the best opening weekend in the history of the horror franchise, taking in an estimated $77.5 million at the box office; critical reaction has been favorable as well.

Halloween picks up 40 years after the events in the original, ignoring everything that happened in all past sequels. Still, that's not even the longest lapse in years between an original and a sequel to be released this year! We look into more long-awaited sequels below.

 

'The Girl in the Spider's Web'

Created by author Stieg Larsson in a trilogy of mystery novels, published after his death in 2004, computer hacker Lisbeth Salander became an indelible heroine in The Girl with the Dragon Tattoo, the first book. Portrayed by Rooney Mara in the English-language adaptation, directed by David Fincher and released in 2011, the film made more than $232 million worldwide, receiving positive critical reactions.

Ultimately, the decision was made to skip the remaining two books in the original trilogy and instead adapt the first novel in a continuation of the series, written by David Lagercrantz and published in 2015. Hot off her role in The Crown, Claire Foy was cast as the new Lisbeth Salander. Sylvia Hoeks and Lakeith Stanfield also star; Fede Alvarez (Don't Breathe) is directing. The crime thriller will open in theaters everywhere on November 9.

 

'Mary Poppins Returns'  

When it finally opens in theaters on December 25, 2018, Mary Poppins Returns will arrive some 54 years after the classic original, a lapse in time exceeded by very few titles. It's not based on any of the literary sequels written by author P.L. Travers. Set in Depression-era London, it will follow Jane and Michael Banks, young siblings in the original who are now adults. After a personal loss, Mary Poppins visits them to help the family "rediscover the joy and wonder missing in their lives."

Emily Blunt stars as Mary Poppins; Lin-Manuel Miranda plays Jack, a lamplighter and friend of Mary. Ben Whishaw, Emily Mortimer, Colin Firth, Julie Walters and Meryl Streep also star. Rob Marshall (Chicago, Into the Woods) directed. The family-friendly fantasy will open in theaters on December 19. Read more about the film here.

 

'Zombieland 2'

Back in 2009, Zombieland established a new world order, as explained in its NSFW (Not Safe For Work) trailer above. Mixing black humor with gory horror, Ruben Fleischer's directorial debut starred Jesse Eisenberg, Woody Harrelson, Emma Stone and Abigail Breslin.

First touted two months after its theatrical release, a sequel is finally on its way. The sequel will revolve around the "snarky, makeshift family" portrayed by the original stars, who are all reprising their roles; the story will take them "from the White House to the American heartland." Original writers Rhett Reese and Paul Wernick, who went on to script Deadpool and Deadpool 2, among others, have written the screenplay. Director Fleischer, who most recently made Venom, is also returning. It's due for theatrical release in October 2019. Read more about the project here.