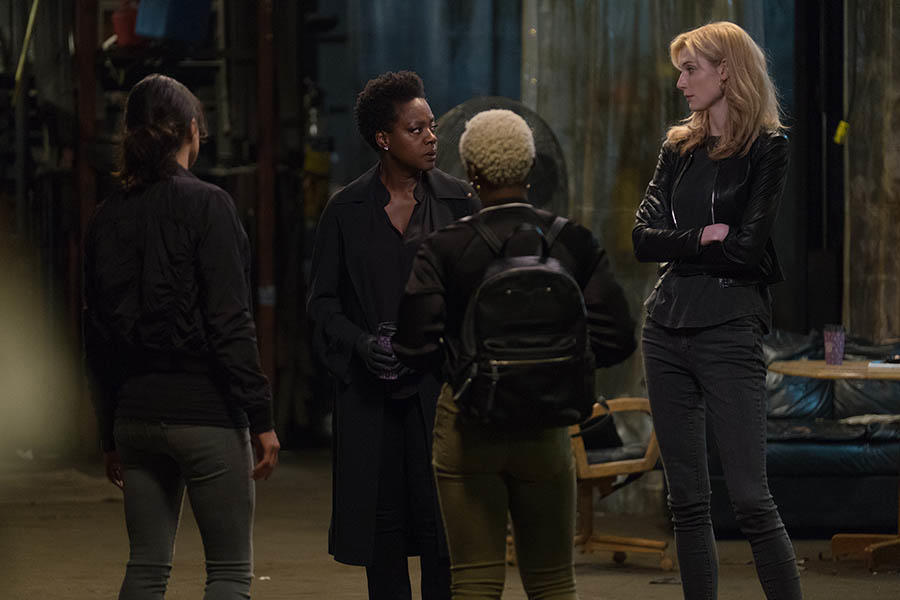 Crime thrillers offer audiences the opportunity to live vicariously through the heroes and villians portrayed on screen. Often those characters are brooding and brutal, manly men who have little time for the women in their lives; they are too busy planning spectacular crimes and scheming how they'll spend their ill-gotten gains.

Widows flips the book, so to speak, smashing stereotypes and placing a strong group of women at the heart of an intense crime drama. The film has received very positive advance reviews ahead of its wide opening on November 9. Here's everything we know about Widows.

What's it about?

Set in present-day Chicago, Widows is "a blistering, modern-day thriller set against the backdrop of crime, passion and corruption," according to the official synopsis. It's "the story of four women with nothing in common except a debt left behind by their dead husbands' criminal activities."

Who stars?

Viola Davis (Fences, for which she won an Academy Award), Michelle Rodriguez (The Fate of the Furious), Elizabeth Debicki (Guardians of the Galaxy Vol. 2) and Cynthia Erivo (Bad Times at the El Royale), star as the titular widows, who "take their fate into their own hands and conspire to forge a future on their own terms."

Liam Neeson, Colin Farrell, Robert Duvall, Daniel Kaluuya, Lukas Haas and Brian Tyree Henry also star.

Who wrote the script?

Gillian Flynn collaborated on the script with director Steve McQueen. It's based on a television series by Lydia La Plante, known for the superb Prime Suspects.

Flynn spent 15 years as a working journalist. She is well-known for her novels Sharp Objects, Dark Places and Gone Girl; she adapted Gone Girl for the big screen. She wrote several episodes of the Sharp Objects adaptation for HBO and has also written all nine episodes of the upcoming series Utopia, which she created for Amazon.

Who directed?

Steve McQueen. He won an Academy Award for producing the uncompromising historical drama 12 Years a Slave and was also nominated for his direction. His other feature directing credits include the critically-acclaimed dramas Hunger and Shame, which were unflinching depictions of injustice and addiction, respectively. 

When can we see it?

Widows will open in theaters everywhere on November 16. Tickets are now available.

Watch the latest clips and featurettes below, as well as the film's two trailers.