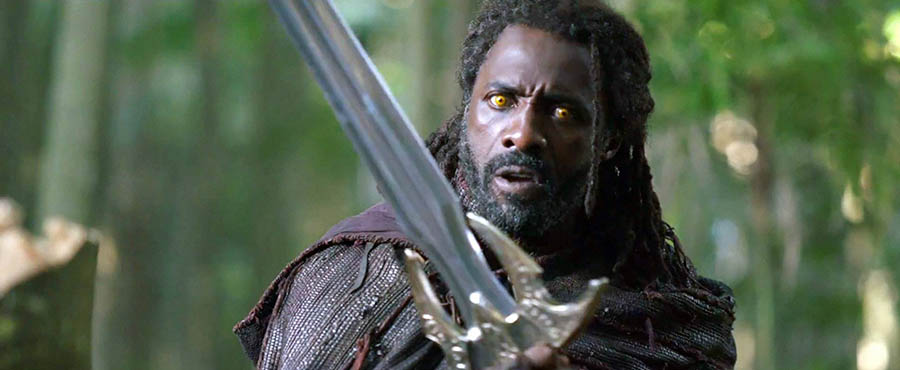 Broadway fans who also love movies have a lot to anticipate. Not only has Lin-Manuel Miranda set his directorial debut with an adaptation of Jonathan Larson's autobiographical show Tick, Tick…Boom!, but there is also finally a Cats movie on its way. Andrew Lloyd Webber's long-running musical was announced for the big screen back in 2016; the movie is now gearing up with a cast list.

The latest comes from Variety, which reports Idris Elba is in final negotiations to join the ensemble. Other sources are claiming the actor will take on a villainous role, probably that of Macavity. Elba has recently become known for heroic characters, such as the MCU's Heimdall, but he's adding a lot of bad guy parts, including one in the upcoming Fast and Furious spin-off Hobbs and Shaw. He also previously played a villainous cat, the tiger Shere Khan, in Disney's The Jungle Book. 

Here's everything we know about the Cats movie so far:

What is the plot of the show? 

Based on T.S. Eliot's Old Possum's Book of Practical Cats, the Broadway version is about a tribe of cats and is set on the one night of the year when they choose a member of the group to ascend to the "Heavicide Level" and return anew. Throughout the show, they sing such memorable (pun not intended) songs as the big hit "Memory."

Who is starring in the movie?

According to The Daily Mail, singer turned Oscar-nominated actress Jennifer Hudson (Dreamgirls) is playing the former "glamour cat" Grizabella (singer of "Memory"), while two-time Oscar nominee Sir Ian McKellen is playing the elder leader of the Jellicle cat tribe, Old Deuteronomy. Pop star Taylor Swift and actor turned talk show host James Corden have also been cast in unknown roles. 

Idris Elba is also set to join the cast in a villainous role, presumably as the character Macavity. Previously, Anne Hathaway and Rihanna were named as being involved, but both are likely off the project now. Cats has a ton of characters, though, so there's a lot of room for more to be cast.  

Who is directing Cats? 

Tom Hooper, who won an Oscar for directing The King's Speech and since then made the 2012 Best Picture-nominated movie musical Les Miserables, will helm the Cats adaptation. 

Who wrote the adaptation? 

Hooper will be working off a script by another Oscar nominee, Lee Hall (Billy Elliott), who also wrote the adaptation for the Best Picture-nominated drama War Horse. 

When does the movie come out?

Universal Pictures has set the release of Cats for December 20, 2019.