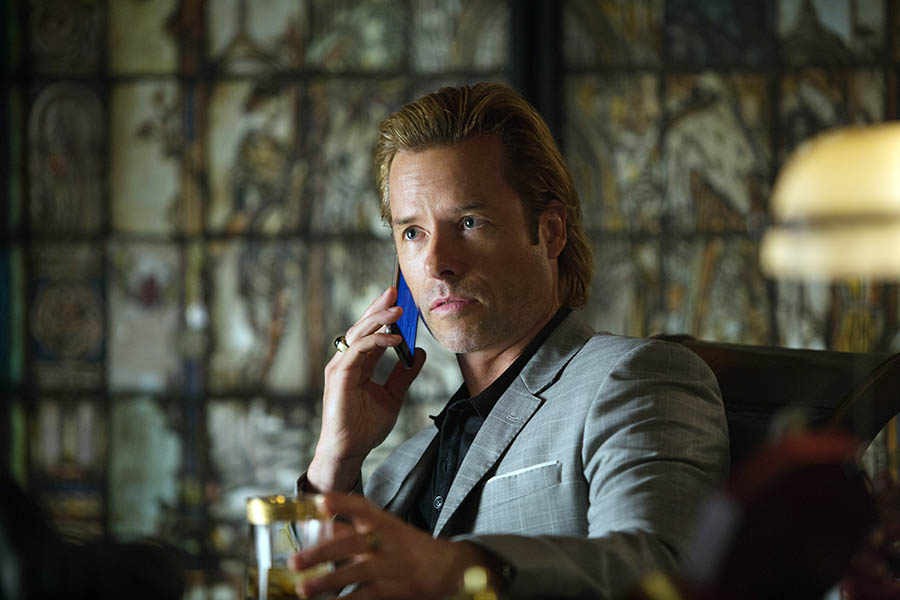 The first installment of a new comic book franchise for Sony is currently in production, and it could be something very different from the typical superhero fare. Bloodshot will kick off a multi-part series based on the Valiant title of the same name, as well as the comic Harbinger. 

Despite the fact that the movie has already begun production, casting continues to be worked out. According to Variety, the latest news is that Guy Pearce (Iron Man 3) has joined Bloodshot in a role previously linked to Michael Sheen, who had to drop out for scheduling reasons. 

Here's everything else we know so far about the Valiant comics adaptation:

Who will star? 

Back in March, Vin Diesel was confirmed to star in the sci-fi/action movie, per Deadline. The star of such continuing series as xXx and, in vocal form, Guardians of the Galaxy, thus added another comic book role to his docket. The choice of Diesel isn't random, though, as Bloodshot will be produced by the Fast and Furious franchise's Neal Moritz.

The actor has not been seen on the big screen so far this year, though he was heard voicing teen Groot, of Guardians, in Avengers: Infinity War and also reprised his vocal part as the Iron Giant for Steven Spielberg's pop culture mash-up Ready Player One. 

Joining Diesel in Bloodshot are Eiza Gonzalez (Baby Driver) and Sam Heughan (TV's Outlander), according to Variety. We haven't heard any specifics about their roles, but there's a possibility that their characters could be involved in other films being planned in Sony's new cinematic universe. Will any of them be introduced as a supporting character in Bloodshot and then spin-off into their own movie in a starring role? Time will tell. 

Michael Sheen was also originally cast, but he's since been replaced last minute by Guy Pearce (Iron Man 3), also per Variety. His character has also been revealed: Dr. Emil Hartin, the scientist who created the nanotechnology that winds up inside Bloodshot. 

What's the background of the movie? 

Sony is banking big on Bloodshot being the start of a new five-film cinematic universe based on Valiant comics, including Harbinger. The studio had initially planned to kick things off in 2017. 

Diesel will portray a military operative controlled by nanotechnology in his bloodstream who suddenly gets his memories and mobility back. He is then charged with the responsibility to recruit outcasts who are super-powered, known as "harbingers."

The adaptation will also reportedly be inspired by R-rated sci-fi blockbusters of the '80s and '90s, namely RoboCop, Total Recall and the Terminator movies.

Who was previously touted for the starring role?

At one point, Jared Leto was in talks to lead the sci-fi action movie. Earlier, Sony reportedly had a wish list including Oscar Isaac, James McAvoy, Jake Gyllenhaal, Nicholas Hoult and Mark Wahlberg. 

Who will direct? 

Bloodshot is being pushed as being in the tradition of recent R-rated superhero hits like Logan and Deadpool, as well as action movies such as John Wick. Dave Wilson, a visual effects guy who worked with Deadpool helmer Tim Miller at Blur Studios, is attached to direct from a script by Oscar-nominated writer Eric Heisserer (Arrival). 

When can we see it?

Sony has set a release date of February 21, 2020, for the comic book adaptation.