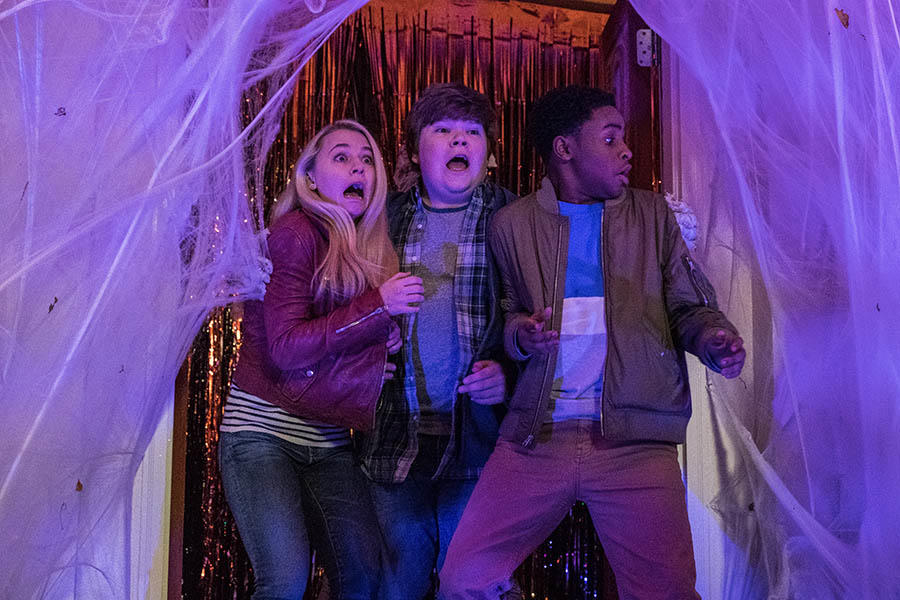 Back in 2015, Goosebumps brought R.L. Stine's popular young-adult horror series to life with a very entertaining tale that married monsters, mayhem and the macabre. The big-screen adventure danced lightly around the potentially disturbing horror elements to keep the emphasis on family fun, which made the movie unexpectedly entertaining and appealing to adults as well as children. The young lead characters also drew in a young-adult audience.

The sequel, Goosebumps 2: Haunted Halloween, will soon be spooking moviegoers, so it's a good time to catch up with everything we know about the film.

What's it about?

The sequel is an all-new adventure that revolves around three young people and Slappy the dummy, who apparently is in a trouble-making mood. Once again, a book that should never have been opened is unlocked, unleashing a crowd of monsters into the world. Rob Lieber (Peter Rabbit) wrote the script.

Who stars?

Teenage Sarah is played by Madison Iseman (Jumanji: Welcome to the Jungle), while Jeremy Ray Taylor (It) costars as her younger brother Sonny and his best friend Sam is played by Caleel Harris (TV's upcoming Castle Rock). The cast includes Wendi McLendon-Covey (TV's The Goldbergs), Chris Parnell and Ken Jeong.

Will Jack Black return for the sequel? Time will tell.

Who is the director?

Ari Sandel. His short film West Bank Story won an Academy Award in 2007. His feature films include teen comedy The D.U.F.F. and romantic comedy When We First Met, which debuted on Netflix earlier this year.

When can we see it?

Look for Goosebumps 2: Haunted Halloween in theaters on October 12.

Watch the videos below.