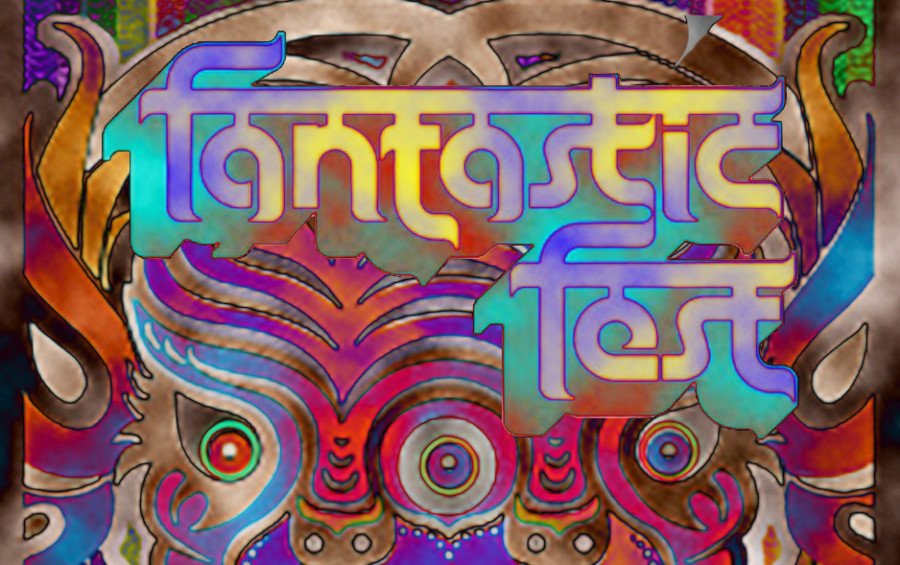 If wild, crazy and freaky genre movies are your thing, then boy do we have a film festival for you!

Fantastic Fest, which takes place every September at an Alamo Drafthouse in Austin, Texas (it has since branched out to spread the fest love to other Alamo locations around the country), is one of the world's most sought-after genre festivals. And when we say "genre festivals," we mean that the majority of movies screening there are in the realm of horror, sci-fi, dark comedy and everything in between. These are the crazier movies you wanna watch late at night with a boisterous crowd of like-minded lunatics.

Below, we highlight a few of this year's Fantastic Fest movies that we're most excited to devour. The festival will run from September 20-27 in Austin, Texas.

Overlord

We're excited because… this is Bad Robot's (Cloverfield, Super 8) first R-rated movie, and it looks absolutely nuts. The film, starring Wyatt Russell, John Magaro and Bokeem Woodbine, tells a more frightening WWII story about soldiers sent in to assist during D-Day and the hellish camp full of freaky Nazi experiments they encounter along the way. An R-rated Nazi zombie movie from the folks behind Cloverfield? Sounds like a good way to kick off this list! – Erik Davis

Watch the trailer:

Under the Silver Lake

We're excited because… it marks the next movie from the director of It Follows, David Robert Mitchell. Don't expect another film like It Follows, though, as Mitchell's movies are also distinctly different from one another. Under the Silver Lake is more of a romantic whodunnit about a guy (Andrew Garfield) who meets a beautiful girl (Riley Keough) one night at his apartment complex and then is baffled when she mysteriously disappears. He then sets out on a freak-a-delic quest to find answers to her whereabouts. We love how each of Mitchell's films are uniquely stylistic and are curious to see what this next one adds to his rising filmography. – Erik Davis

Watch the trailer:

Apostle

We're excited because… Apostle features the return of director Gareth Evans, responsible for the epic Raid movies. While the Raid films were more action packed, Apostle looks to be Evans' first foray into feature-length horror, delivering a creepy tale of a man (Dan Stevens) who goes searching for his sister after she runs off with a cult on a remote island in the early 1900s. Gnarly rituals and grisly executions are what await him, according to the recently-released trailer below. – Erik Davis

Watch the trailer:

Bad Times at El Royale

We're excited because… it stars Jeff Bridges, Jon Hamm, Dakota Johnson and Chris Hemsworth, sure, but the new film from writer-director Drew Goddard also looks like pulpy, stylish fun. Seven strangers with secrets to bury wind up at the same rundown motel on the same night. Goddard, whose last film was the sensationally mind-bending horror movie Cabin in the Woods, will no doubt cook up something deliciously devious with his newest creation, and hopefully keep us guessing till the very end. – Erik Davis

Watch the trailer:

You Might Be The Killer

We're excited because… it's one of the more creative takes on a slasher movie in that it follows one of the last remaining survivors of a summer-camp slaughter as he frantically calls a good friend – and slasher-movie expert – to help guide him out of the mess he's found himself in. What's also unique about the film, directed by Brett Simmons (Husk), is also unique in that it's the first feature-length movie based on a viral Twitter thread. The origins of You Might Be The Killer date back to the summer of 2017 when best-selling writers Chuck Wendig (Star Wars novels) and Sam Sykes (Aeons' Gate Trilogy) began a storytelling Twitter exchange, and the genesis of this idea was born from that. Fran Kranz (Cabin in the Woods) and Alyson Hannigan (American Pie movies) star. – Erik Davis

Watch the trailer:

And now for the freakier under-the-radar selections…

Fugue

We're excited because… director Agnieszka Smoczynska's fantasy musical The Lure was an intoxicating genre smashup from Poland about two mermaid sisters. Her new film looks to be just as disorienting and alluring, as it follows a woman who attempts to reconnect with her family. Things do not go well, venturing into new territory. We're anticipating that our heads will be filled with gorgeous images and our minds will be twisted by unexpected developments. – Peter Martin

Watch the trailer:

House of Sweat and Tears

We're excited because… religious cults always bear examination in genre films, especially those that originate in traditionally religious countries like Spain. Sonia Escolano's horror drama revolves around a woman who leads a sect who inhabit a claustrophobic setting where dastardly things take place. Watching the NSFW trailer, which is quite disturbing, suggests that the film itself will be unnerving and haunting. – Peter Martin

Warning: the following trailer is NSFW

The Unthinkable

We're excited because… the last time we saw a Scandinavian film toy with a premise that Hollywood has beaten to death, disaster flick The Wave (from Norway) proved to be far better than we anticipated. Now it's Sweden's turn, as a family drama morphs into something much more exciting, far-ranging and apocalyptic, as the trailer above suggests. We can't think of a better way to subvert domestic expectations than by introducing a possible disaster of epic proportions. – Peter Martin

Watch the trailer:

Fantastic Fest will run from September 20-27 in Austin, Texas. You can find out more about it at their official website.