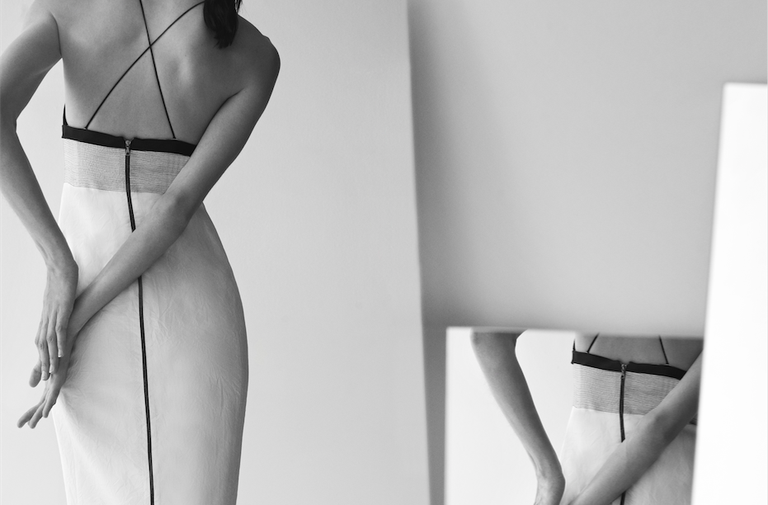 Courtesy Narciso Rodriguez
This year marks Narciso Rodriguez's 20th in fashion. The master of minimalism is commemorating the milestone with, well, rather minimal fanfare: a greatest hits dress collection at Barneys, and for his actual fall 2018 runway show, an extremely pared down presentation and collection.
Only 20-odd editors and buyers, including ELLE fashion and style director Samira Nasr, were invited to the intimate show. The presentation was ruthlessly simple: a black box studio at Rodriguez's atelier, spotlights, and plywood crates to sit on. All the better to focus on a tightly edited 17-piece collection.
When you peel away all the bells and whistles and general mayhem of a fashion show, the clothes better be on point. And so they where. It was a showcase of Rodriguez at his best, Nasr says. "Sharp tailoring, masterful proportion, unexpected color combinations that always somehow work, and that signature precision."
Rodriguez has never been about following trends. Therein lies his genius, says Nasr. "Again and again, he explores his own vocabulary in fashion, and he lets the clothes be the centerpiece. He doesn't need all the fanfare."
Advertisement – Continue Reading Below